Minister Opens The Centre for Transport and Mobility (CeTraM)
The official launch of our new research centre, The Centre for Transport and Mobility (CeTraM), took place on the 1st December during the University's Festival of Research. The new centre co-directed by Professor Peter Merriman (Department of Geography and Environmental Science) and Professor Charles Musselwhite (Psychology; co-Director of THINK) will be focusing on different aspects of mobility and transport through the lenses of the social and behavioural sciences and humanities.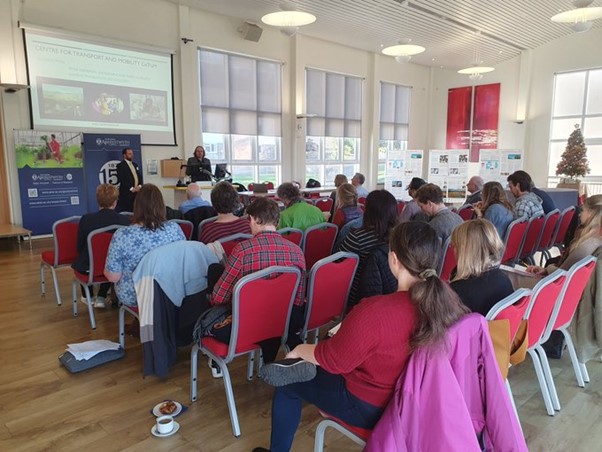 The theme of the day was on transport, mobility and health and started with a poetry reading from Matthew Jarvis, reading his poem about walking – Milltir Sgwâr part of three poems written in praise of walking for THINK (see https://think.aber.ac.uk/in-praise-of-walking/ ).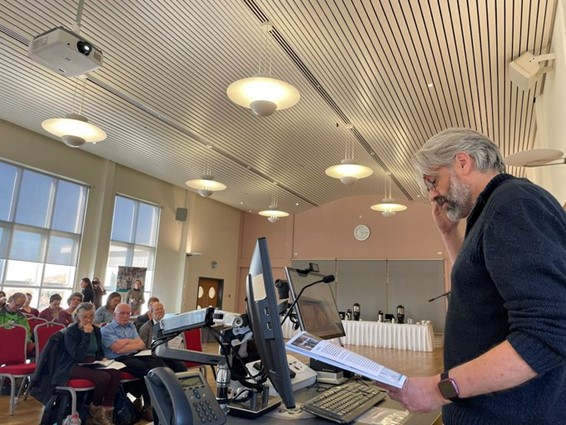 Keynote presenter Dr Justin Spinney from Cardiff University discussed that we needed to measure travel and transport differently, do we measure what is really important? Where does joyful travel for example fit in transport models?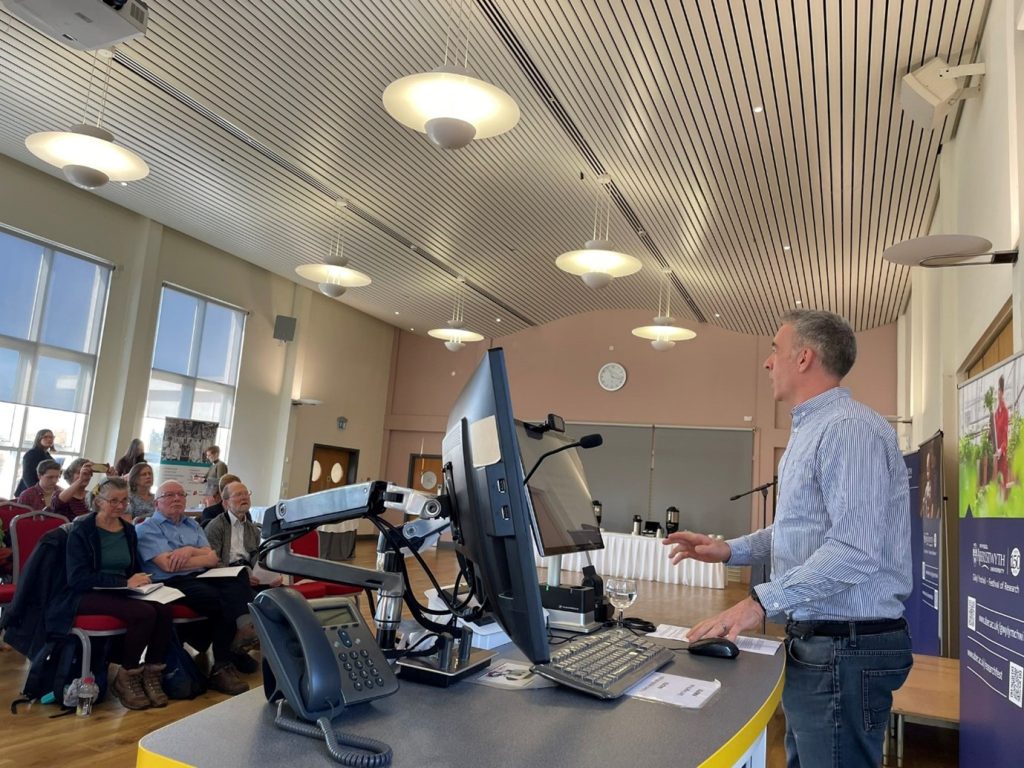 Dr Rachel Rahman Director of the Centre of Excellence in Rural Health discussed how rural areas can have difficulty of access to active travel – poor pavements, poor lighting, lack of connectivity which leads to lack of spaces for informal and formal meeting.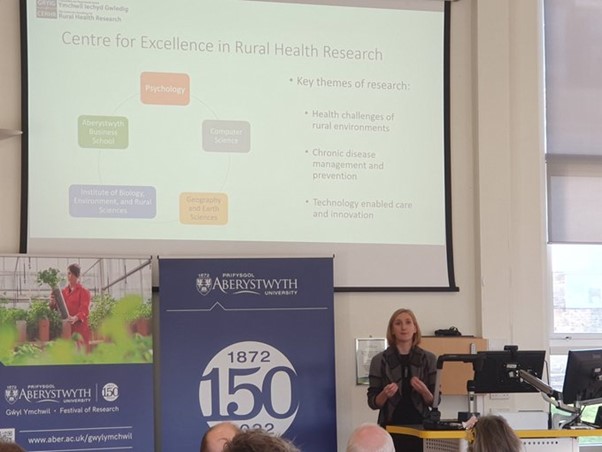 Finally, Professor Peter Merriman reminded us that mobility and movement are central to our lives. Mobilities capture this using a variety of creative methods including those from arts and humanities and these are important in informing policy and practice but often don't get the attention they deserve.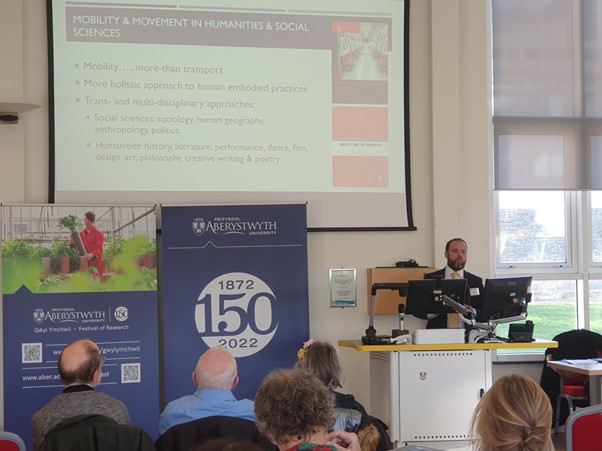 The official launch was carried out by Lee Waters, MS, Deputy Minister for Climate Change for Wales, who spoke of the need for such a centre to underpin the transport issues of the day, asking us all to think differently about transport reminding us that transport is fundamentally about people and about social justice.
The talks were supported by information and stalls from THINK, sharing some of the key research to date, and SUSTRANS who shared details of their E-Move project.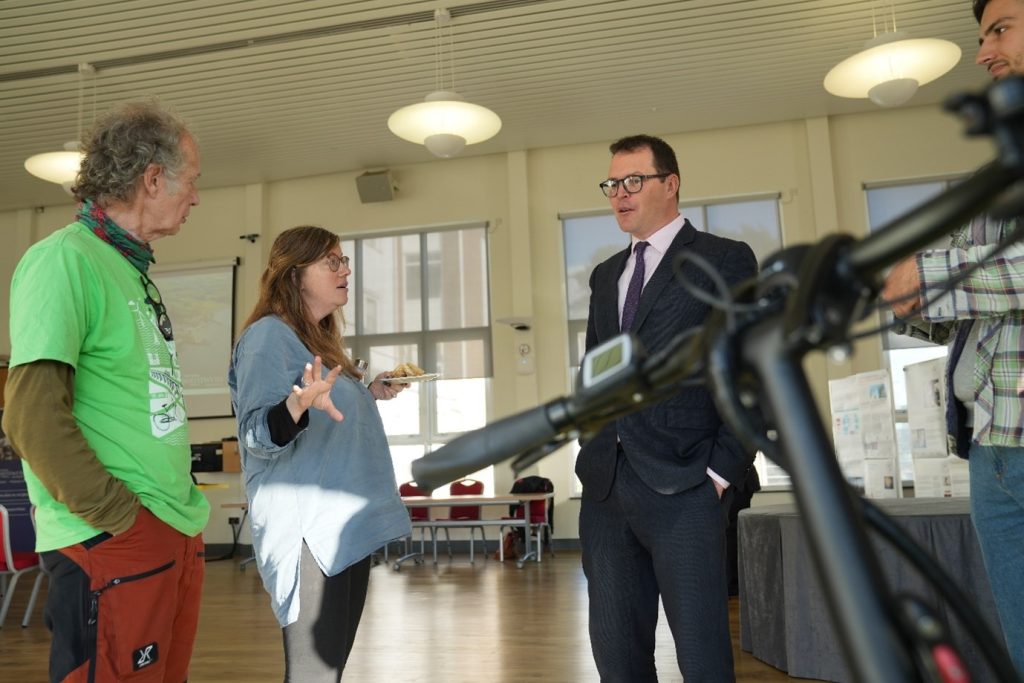 CeTraM looks to build on this launch by involving more academics from different disciplines and invites people from policy and practice to get in touch.
Charles Musselwhite chm93@aber.ac.uk
Peter Merriman prm@aber.ac.uk