Co-directors:
Peter Merriman (Professor of Human Geography, DGES) has over 25 years of experience researching mobility and transport, undertaking inter-disciplinary research at the interface of the social sciences and humanities. He has undertaken extensive research on car use and roads policy in the UK, including major studies of UK road building and motorway building policies and programmes, UK parking policies, and novel methods for studying human mobility. He is author of three books, of which two focus on mobility: Driving Spaces: A Cultural-Historical Geography of England's M1 Motorway (Blackwell RGS-IBG Series, 2007) and Mobility, Space and Culture (Routledge International Library of Sociology Series, 2012). He has authored c.100 journal articles and book chapters, edited or co-edited 5 special issues, and edited or co-edited a further 5 published volumes, including Empire and Mobility in the Long Nineteenth Century (MUP Studies in Imperialism Series, 2020), Mobility and the Humanities (Routledge, 2018), The Routledge Handbook of Mobilities (2014), and Geographies of Mobilities: Practices, Spaces, Subjects (Ashgate/Routledge, 2011). Mobility and the Humanities was translated into Korean in 2019, and the book was a direct inspiration for the launch of two major international research centres: the Centre for Advanced Studies in Mobility and the Humanities (MoHu) at the University of Padua (Italy) and the Academy of Mobility Humanities (AMH) at Konkuk University (South Korea). He is an honorary member of MoHu Centre (Padua) and an Associate Member of CMUS (Denmark). Peter is General Editor of the forthcoming 6-volume Bloomsbury Cultural Histories series A Cultural History of Transport and Mobility (2025), and he serves on the editorial boards of the journals Mobilities, Applied Mobilities, Mobility Humanities, and Transfers: Interdisciplinary Journal of Mobility Studies. He is a former Associate Editor of Transfers and Reviews Editor of Cultural Geographies.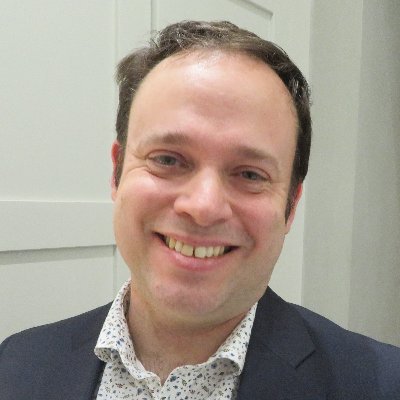 Charles Musselwhite (Professor of Psychology) holds a Chair in the Psychology Department at Aberystwyth University. His research involves applying social, environmental and health psychology to understanding and improving relationships between the built environment and transportation and health and wellbeing. In particular he has expertise in environmental gerontology, examining relationships between environment and health in later stages of life, including older people's road user safety, giving-up driving and creating age friendly neighbourhoods and communities. He has worked on 47 projects as PI or Co-I totalling over £25m research income. He is currently Principal Investigator and co-Director the Welsh Government funded £3m Centre for Ageing and Dementia Research (CADR) project and the £400k Transport and Health Integrated Research NetworK (THINK). He has authored 57 peer reviewed journal articles, 26 book chapters and has written 5 books. He has been an Executive committee member of the British Society of Gerontology (BSG; 2015-20) and is founder and co-lead of the Special Interest Group at BSG on mobilities and transport in later life. He is also a member of the International Association of Applied Psychology and a board member of the Transport and Health Science Group and is partner of the European Innovation Partnership on Active and Healthy Ageing. He has presented at over 130 conferences, including over 60 invited presentations. He is Editor-in-Chief for Elsevier's Journal of Transport & Health , Section Editor for Cogent Gerontology and on the editorial board for Age Cymru's EnvisAGE and Elsevier's Research in Transportation Business & Management and Journal of Cycling and Micromobility Research journals.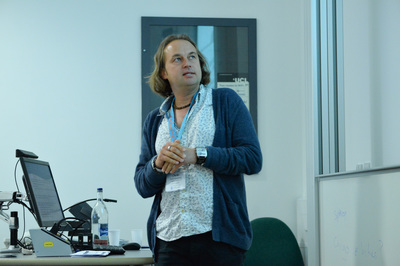 Members:
Dr Lucy Baker is a research associate in Psychology working on the Transport and Health Integrated Knowledge NetworK, THINK. Lucy will be supporting research, public engagement and grant writing activities considering the interactions between transport, health and wellbeing in communities, and how we can improve public health and wellbeing so that that they are experienced and sustained more evenly in society. Key themes of Lucy's work are social equity and postcolonial development, technological design for inclusivity and wellbeing, socio-technical urban networks, informality, gender, power, everyday mobilities, and the politics of technological design and research methods. Lucy's prior research has explored the development of digital platform labour in India and how it intersects with new money technologies in the field of transport with a view to increase the social equity of innovations, future work and the use of big data. Her doctorate in Human Geography critically explored the transfer of cycling mobility interventions to developing countries with fieldwork based in Namibia.
Amy Nicholas is Project Officer on THINK. She has previously managed research projects relating to environmental and health challenges from an academic perspective whilst working at the University of Cambridge Institute for Sustainability Leadership and from a practitioner perspective whilst in the policy team at Eunomia Research and Consulting.
Dr. Burcu Tekeş is an Associate Professor at Başkent University, Turkey. She is currently also working with us as a post-doctoral research associate in THINK project. Burcu holds her Ph.D. in Traffic and Transportation Psychology and MSc. in social psychology. She previously had experience with Vision Zero: Road Safety project in Turkey as the senior expert on human behaviour. Burcu's research mainly focuses on applied psychology particularly in traffic and transportation, environment and health. She has over 30 research publications, including a book on Traffic Psychology.
Anna Pennington is an ESRC Wales DTP postgraduate student in the Department of Geography and Earth Sciences at Aberystwyth University. Her 1+3 (MA + PhD) studentship in the Human Geography pathway involves close liaison with 'Go Safe, the Wales Road Casualty Reduction Partnership'. The working title of Anna's PhD project is "Governing Road Safety: Citizens, Speed and Road User Responsibility in Wales." Her research will critically engage with academic debates on mobility, transport, governance, education and citizenship in Wales.

Former Staff:
Dr Samuel Mutter was an ESRC post-doctoral research fellow in the Department of Geography and Earth Sciences between October 2021 and October 2022. His post-doctoral research project, "Kin-aesthetic politics: logistical power and the governance of urban infrastructural mobilities", spanned the fields of human geography, politics and mobility studies. He was also a co-investigator on the ESRC/AHRC connections grant "Connecting Mobilities Research between the UK and South Korea: narrating, mobilizing, experimenting and engaging mobilities for just futures". He has a D.Phil. in Politics and M.Sc. in Politics and International Relations (Birkbeck, UoL) and BA in Geography (Manchester). Samuel is currently a post-doctoral researcher on the "Data Stories" project at Maynooth University in Ireland.
Dr Rita Singer was a Project Coordinator and Post-Doctoral Research Associate on "Ports Past and Present" in DGES. She has undertaken research on the history of travel writing and tourism in Wales, as well as port histories in Wales and Ireland.